View Live Progress 24/7 from the Jobsite
Access data-rich EarthCam imagery via Raken's construction management platform
EarthCam's embedded app, integrated with Raken, makes high-resolution live-streaming video available day and night for back office Raken users. The EarthCam-infused Raken experience extends the capabilities for sharing jobsite camera content, 360° site tours, and AI-edited time-lapse videos to gain better visibility for each project.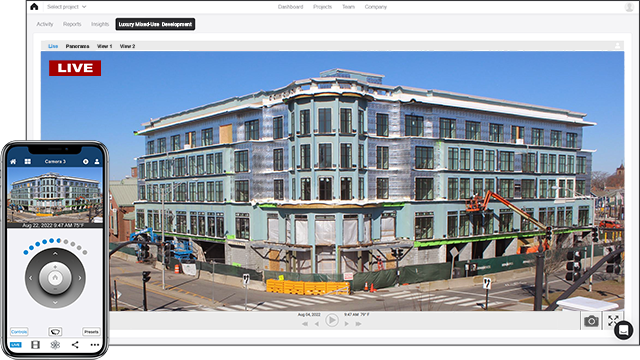 ---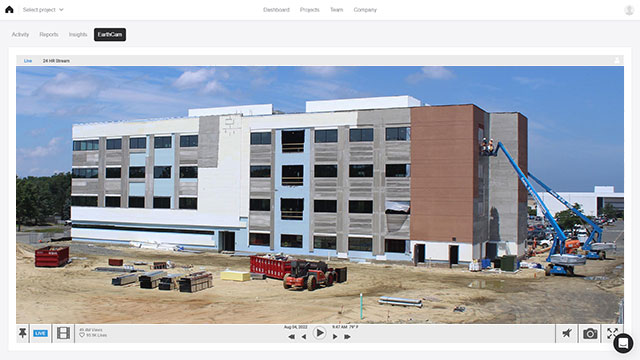 Easily incorporate EarthCam's media player into the Raken platform. Access live video data for 24/7 insight into jobsite progress, safety and security. Quickly switch between historical timelines, highly-detailed gigapixel panoramas and continuous security recordings
---
Add Actionable Metadata to Daily Reporting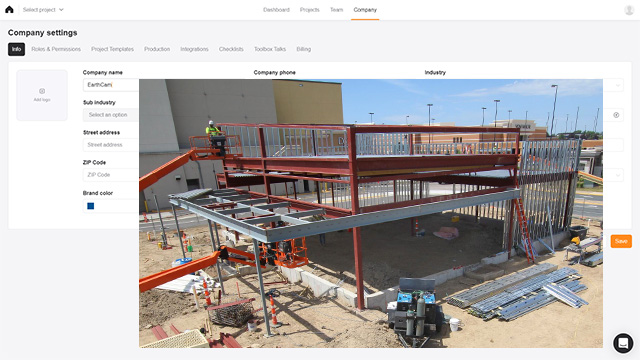 Add Actionable Metadata to Daily Reporting
EarthCam's player includes informative metadata such as weather, project title, and date/time stamp. Create a more informed jobsite with real-time updates that add key value.
---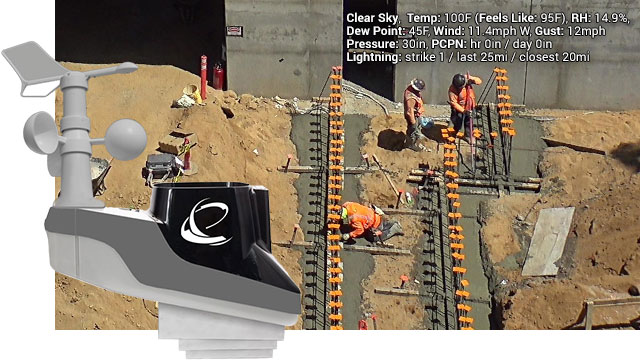 An onsite, wireless, solar-powered sensor array detects and calculates 16 points of weather and environmental data. This data is combined with NOAA observed conditions to predict and document weather events more accurately, and alert project management in seconds instead of hours.
---