Think All Time-Lapse Movies are the Same? Think Again.
Leading producer of time-lapse movies, delivering a compelling and consistent movie from start to finish.
---
Consulting with Producers and Editors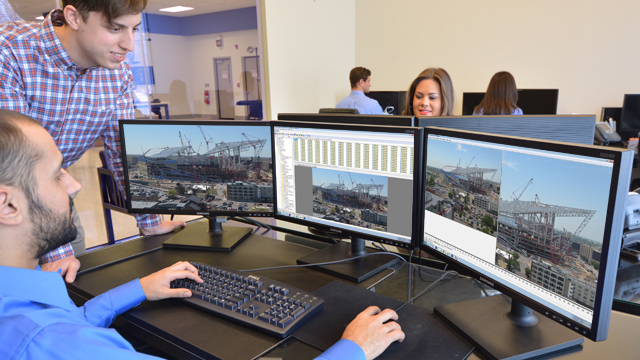 Consulting with Producers and Editors
EarthCam's in house producers and editors work with you to capture and present the most dynamic views of your project in motion. Your time-lapse movie is edited in HD using the latest equipment and programs capable of improving and enhancing video, including support for next-generation 8K time-lapse movies. Rely on our expert staff to produce the product that best showcases your work for both present and future clients. You specify the start and end date of your video. Multiple versions are also available (daytime, nighttime, 30 sec, 2 min, etc.).
---
Hand-picked Image Selection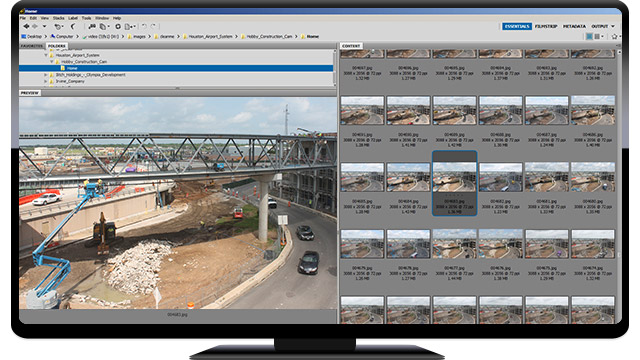 Hand-picked Image Selection
EarthCam spends hours combing through your footage to capture the best seamless projection of your work. You cannot control weather conditions to guarantee the best picture of your jobsite but you can trust that we will take the time to produce the best picture of your project progression. We remove undesired images including cloudy, rainy, snowy and non-work hours as needed.
---
Image Enhancement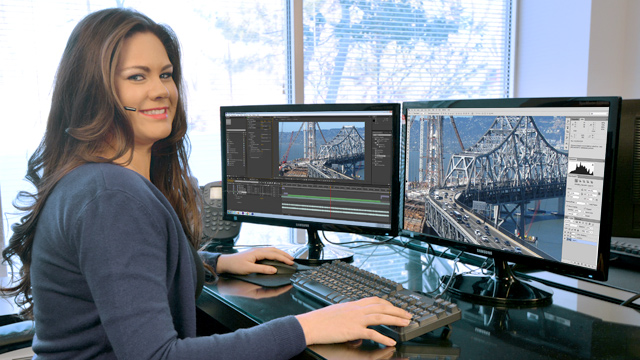 Image Enhancement
Our staff ensures your time-lapse video shows your project's best side by providing image stabilization and enhancement. EarthCam's unique double locking mount ensures jitter-free time-lapse documentation. EarthCam editors correct for color balance, image exposure and timeline continuity.
---
Customized Music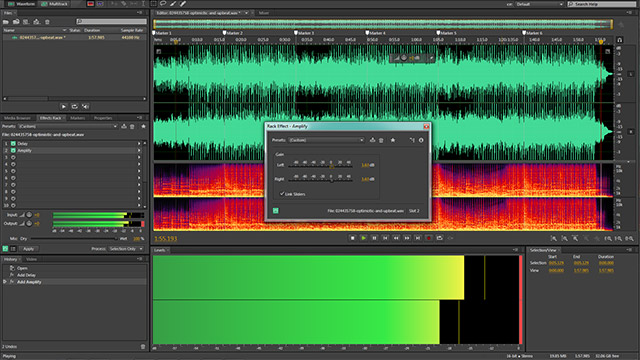 Customized Music
Complete the look and feel of a real production by incorporating theme music for your project. Our extensive library of tunes will tailor not only the look, but the sound of the experience of your hard work. Customized music is an exciting way to differentiate the video documentation of your completed project.
---
---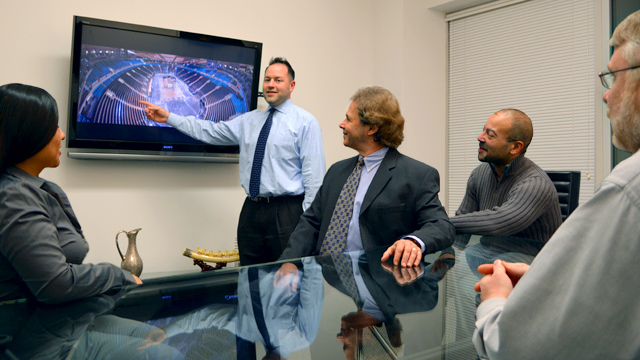 Promote your accomplishments to your staff, clients and the world. Professional time-lapse movies by EarthCam immortalize your projects and are an excellent way to say thank you to your team and clients. Expand your marketing efforts and share your video on sites like YouTube. EarthCam's time-lapse movies have been seen on all major TV networks including CNN, The History Channel and National Geographic.

---
"Thanks to the folks at EarthCam you can see exactly how much progress construction workers made in this amazing time-lapse video"
- Anderson Cooper, CNN

"EarthCam illustrates the entire project in 80 seconds and it's awesome"
- The Daily Beast

"Mesmerizing HD video ... released today by the fine folks at EarthCam"
- Guff

"A man with a webcam created one of the most moving time-lapses of all time"
- United Press International

"Epic construction time-lapse ... rather triumphant ... like an action movie"
- Curbed SF

"Great PR has happened with just the simple installation of a few cameras and allowing the public to get and stay involved in the process. What a huge win for the Vikings and their PR team - without having to play a game."
- Everything PR